.Layouts: Letzte Tag fur uns (no code) IM SO SORRY THAT MY HAND WRITING IS HORRID!! THis WAS MY FIRST!!
.Layout 2: 1000 Meere i made about like 3 of these they almost look the exact same.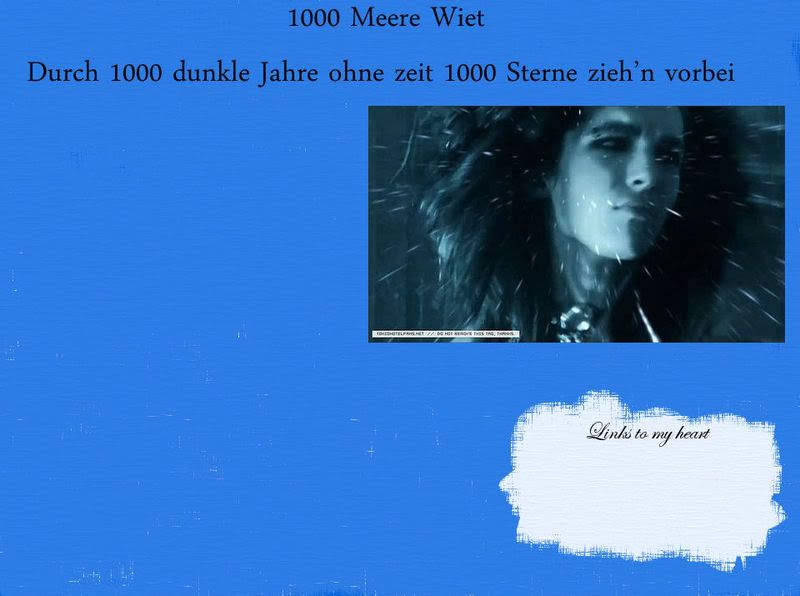 .Layout 3. 1000 Meere out den rain the navi should do vertical and the working box should also i checked and the Multimedia can be used with a regular youtube or anyother video person it should work just put a border around it.
Layout 4: DONT EVEN USE IT IF U DO NOT WANNA! I mean i know it got crappy i didnot know that untill now that is looked like that!

AWESOME LAYOUT AND GRAPHIC BLOGS&WEBSITEN!!!!!!

http://one.night-in.tokio.myblog.de/

http://th-unit.myblog.de/